SASSURE'S MUSIC REVOLUTION CORNER:
The following music files -- representatives of the Third through Nineteenth Waves -- are part of an ongoing experiment in creative, conscious evolution, so the rules of recording and songwriting will be stretched or broken. I don't make "concept CDs" per se.....all of my music is part of an over-arching concept, with each song adding a piece to a vast metaphysical puzzle. The lyrics are similar to channeled messages, with certain references recurring regularly throughout the repertoire such as the process of echoing, the process of unfolding, vanilla energy, cinnamon energy, ginger energy, the "Major Event", a volcano, journeys across the ocean, and an island refuge called The Haven.
The songs are all in a linear format, with a minimum of repetition and an emphasis upon message and development. When many are complaining about the uninspired sterility of today's music, it's hoped that -- at least on this site -- you'll find music that is organic, vital, inspired, purposeful, adventurous. Single songs from previously released CDs, or the current CD The Cinnamon World View, may be found through digital music services such as iTunes, MusicMatch, Rhapsody, Tunecore, Mp3tunes, Napster, and eMusic -- only, of course, if you truly wish to do so. NOTE: If you have Quicktime, simply clicking the links will launch the song. Or you can right-click on the links below and choose "Save Target As".
NEW 02/12/2009: "Illumination" is the first of the Soul Songs group....that is, songs that draw on divine-ground frequencies to act as incantations or spells. This song is a musical Love Potion. The first half's vocals show you how the thing works.....the second half is where you can sing about someone you care about whom you want to begin thinking, even caring, about you. The Druids may have had some such musical enchantment to channel the earth's energies to act FOR them rather than AGAINST them. To check this track out, all you have to do is click here.
I had a dream earlier where I was on a hill watching the sky, which at that time of night was brilliant with constellations. I began to hear a series of notes, and as each note played I saw that the stars in the constellation Ursa Major momentarily flared up, one by one, accompanying that tune which seemed to me to be of ancient origin. When I awoke from the dream I wrote down what I had heard, and by the following day "Illumination" was born.
NEW 12/3/2008: "Season of the Soul" is this year's Winter Solstice track. To check it out, all you have to do is click here.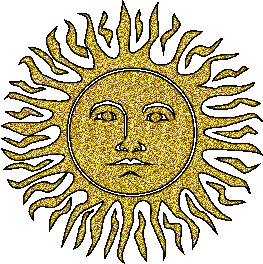 12/17/2007: What are we here for? "Finding Paradise", the title track from the now hard-to-find digital CD, answers that question.....and yes, it really is that simple! You can listen to the song now by clicking here.

05/22/2006: ARCHIPELAGOS is now available at cdbaby, finally. You can check it out now by clicking here.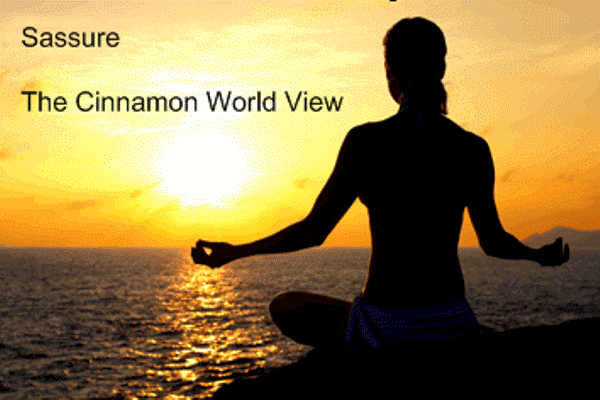 1/7/04: THE VANILLA/CINNAMON LOVE PARADIGM: Here is part of the key to understanding the music, the lyrics, and the metaphysics: Love Energy, about which I have written a great deal, may be manifested at a variety of wave-lengths, each wave-length having a particular power. One of the most potent energies is what I call the Cinnamon Love energy, the pre-coital energy that encompasses desire, longing, the passion to possess. A number of my songs embody this energy: "You Walk In Magic" and "I'm On My Way (To You)", which are low-key; "The Tropic Of Everywhere", which is pretty strong; and "Eros", which is just about off the Richter scale, being a virtual invocation of the Love God. Read Freud to get some better insights into the Eros force; even D. H. Lawrence believed that this force was equitable to a religious ecstasy, and he outlines this in his novels. The purest Love Energy is what I call the Vanilla Love energy -- that is, either the innocent, dreamy Love, or the post-coital morning-after kind of calm, reflective, adoration-level Love. Songs that embody this energy are "Purified", "New Vanilla Love", "The Lovers". The whole point here is that Love Energy must be re-incorporated into our religion, being a force that has a physical, even spiritual impact upon others, upon the environment. a>

The Vanilla World View: Second Edition (242 pages) will soon be available here as a free download; the correlation between the book and the music will be clearer when one has had a chance to view both.
And a hearty welcome to our visitors from Malaysia, where Kevin Lee and eloka.com e-publishing are beginning to spread the word from that beautiful country.
Back by popular demand, the original 87-page first edition of The Vanilla World View is available free for download. Just click here.
UPDATE 11/07/03: To see what The Cinnamon Love Dialogues will offer in abundance, check out the complete first dialogue, "The Dialogue Of Romance", by clicking here.
The Vanilla World View is a plain-spoken, practical, personal-energy-conscious metaphysics that gives you the power to dramatically improve the quality of your life.
And with the world currently teetering on the brink of global war and economic collapse, there is a need to completely revamp what we believe in and what we do in order to guarantee that there will be a world worth fighting for in the near future....
Among other things, the Vanilla World View believes that:
1. You can use your personal energy to ward off disease or drive it out once you have become ill. Combining usage of this energy with the proper diet and vitamins can result in what I call Practical Immortality (see below, and the "Healing" chapter).
2. Our public-school system is a failure and must be completely re-designed....from the ground up (the "School Days" chapter).
3. Energy -- rightly used and commanded -- can alter your mood, alter the moods of others, even alter the outcome of future events (the "Chance" chapter).
4. The Soul is a terrible thing to waste...it must be developed and correctly energized...in order to survive after death (the "Life After Death" chapter).
5. The Seventh Deadly Sin is Routine, repetition. A routine-dominated life deadens the soul, weakens the spirit. Look at prayers, for example: if you are merely repeating words in your prayers, do you think you are really communicating with anyone or anything? When you pray, COMMUNICATE....straight from the heart. You must manifest the energy behind the prayer, or no direct-connect takes place.
6. Evil is a real, potent form of negative energy that can manifest itself in terrifying ways, and can in high enough concentrations even take on carnal form (the "Evil" chapter).
7. History can be thought of as a seemingly never-ending conflict between the forces of Good and the Forces of Evil, or -- simply put -- conflicting waves/forms of energy.
8. Energy, like the weather, can move across the face of our Earth, much like cold and warm fronts, and can be a factor in how you feel on a given day, or on what happens on the streets of your city (the "Weather" chapter).
9. Competition may well be the bane of the human race, the origin of most of our conflicts, and must be modified or eradicated if we want the human race to survive (the "Competition" chapter).
10. Following one or two simple rules will ensure that your child grows up the way children are supposed to grow up (the "Children" chapter).
11. The energy of Love, both sexual and platonic, must be integrated with one's religion, as these energies are potent forces that can, if properly guided, develop one's soul, lengthen one's life, develop one's afterlife
12. We are born with a physical DNA, but we are also born with a spiritual DNA, and this DNA in a sense guides what we call our Fate or Destiny, though it is not a rigid control. The lines of Destiny for all living beings form a complex labyrinth; at certain moments we have momentous decisions to make....if we make the wrong decision, we "take a wrong turn" in this labyrinth and find ourselves leading what we often refer to as a "dead-end existence".
13. One of the pitfalls of religion, and one which we should all be urged to avoid, is what is called the "God Quandary": 1. You believe in God. 2. You believe that God is omnipotent, all-powerful 3. Because God is all-powerful, you depend on God for protection 4. Leaning on faith, you become passive 5. Being passive, your Will and Personal Energy are weak, ineffective. 6. With a weak Will and Personal Energy, you are prey to outside forces. Instead of more protection, your belief has resulted in your having less protection. 7. After a few personal crises, and after even more suffering, you stop believing in God. The above does not imply that one should not believe in God, or that faith is without value. But if you're going to have faith, you should at least make it an active, strong faith.
There's so much more to the Vanilla World View covering Love, Marriage, Enlightenment, the Supernatural, and World Events, but space limits what I can put here.
Questions or comments? Get in touch with us at:
sassure@hotmail.com

Web Site design and programming are
© Copyright Alicia G. 2002. All rights reserved.